Support a great cause while you shop!
Most of what I do with this project is offered for free or for minimal donation, as I believe anyone seeking spiritual growth should have access to it; money should never be a barrier!  But I do have expenses, and here is one way I get those covered!
When you use any of our Amazon links, we receive a small referral fee which greatly helps to fund this project! Best of all, you don't have to buy what the link is promoting, just use the link to log into your own Amazon account, and ANYTHING you put in your cart and purchase within 24 hours will help support us while still giving you the best prices offered on Amazon! It's a win-win!
So SIMPLE:
Click on ANY of our Amazon links below
Buy ANYTHING listed on Amazon.com (complete purchase within 24 hours, using your own log-in)
Help support Project Inner Peace (at no cost to you)!
Please forward this to ALL of your friends so they can shop too!!!!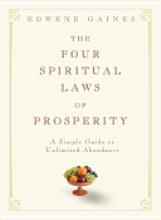 The Four Spiritual Laws Of Prosperity
Purchase this book on Amazon through the above link, and support Project Inner Peace while you shop!
~~~~~~~~
THE PERFECT GIFT, one size fits all!
Amazon.com gift cards can be sent via email, Facebook, greeting card, or you can print yourself!
Shop Amazon's Gift Cards – Perfect Anytime
More links coming soon!
In Gratitude,
Barbara "Devjan Kaur" Cole